---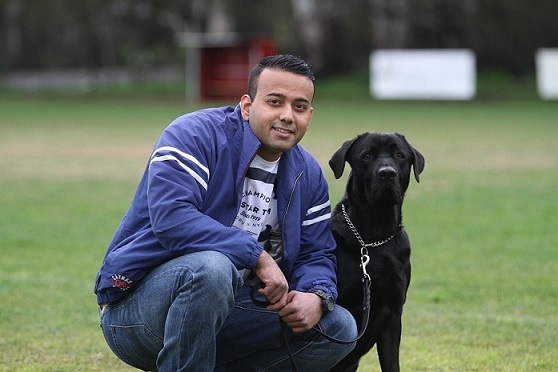 Private Lessons
One-on-one private lessons, to work on specific issues or behavioural problems
---
Home Visits
I offer home visits for reactive dogs to set ground rules before the dog trains outside around distractions
---
Puppy & Beginners Introductory Classes
Designed to teach dog-owners the basics of Reward Based Training and to build confidence and control over their dogs
---
Weekly Obedience Training
You have completed the Beginners Introductory Class and you want to add to your training skills because your dog needs to go to the next level
I thrive on customer feedback and hearing about the great results that clients are achieving with my training methodologies. Below are some reviews from the community.
---
---
---
---
Here are some of my clients with their dogs in the amazing Focused Heeling. For more photos, go to the Photos tab.
---
Latest News
COVID-19 Update
Nothing better than training your dog in the spring sunshine
I'm very excited to see everyone again and glad this Lockdown is over.


Classes will be allowed back again from this Sat with a limit of 10 people on the training grounds (so no spectators unless you are guardian or a parent).
Private lessons are back on. So I will be contacting everyone who's private lessons were cancelled to schedule an alternative date. This will be prioritised before I take new bookings.
Beginners Introductory course
31th July Intake - will have their last class on Sunday 12th Sep at 8:30am
28th Aug Intake – will be starting on Sat 11th Sep at 8:30am
25th Sep Intake – will be starting on Sat 9th Oct at 8:30pm
Novice and Advance Class
Since we had a very disrupted Term 3 I have decided to keep these classes flowing through the school holidays and into Term 4 so you can keep enjoying the freedom.
Social distancing and Masks are mandatory in all settings.
---