---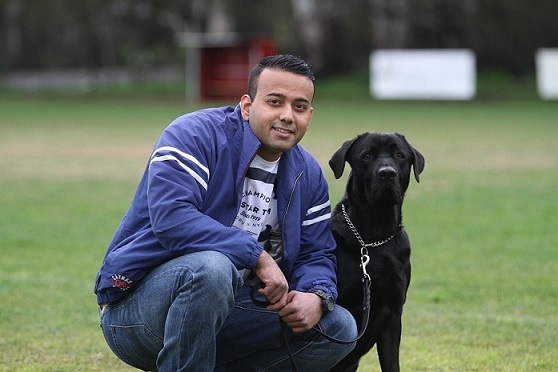 Private Lessons
One-on-one private lessons, to work on specific issues or behavioural problems
---
Home Visits
I offer home visits for reactive dogs to set ground rules before the dog trains outside around distractions
---
Puppy & Beginners Introductory Classes
Designed to teach dog-owners the basics of Reward Based Training and to build confidence and control over their dogs
---
Weekly Obedience Training
You have completed the Beginners Introductory Class and you want to add to your training skills because your dog needs to go to the next level
I thrive on customer feedback and hearing about the great results that clients are achieving with my training methodologies. Below are some reviews from the community.
---
---
---
---
Here are some of my clients with their dogs in the amazing Focused Heeling. For more photos, go to the Photos tab.
---
Latest News
COVID-19 Update

Date: 20/07/2021
Lockdown has been extended so unfortunately classes and private lessons still won't be possible under the current restrictions.
Date: 15/07/2021
I must sound like a broken record but as announced by the Victorian Government today we will be going into a 5 day Snap Lockdown. As a result, it is with a 𝗵𝗲𝗮𝘃𝘆 𝗵𝗲𝗮𝗿𝘁 I am announcing that unfortunately I will be 𝗰𝗮𝗻𝗰𝗲𝗹𝗹𝗶𝗻𝗴 𝗮𝗹𝗹 𝗴𝗿𝗼𝘂𝗽 𝗰𝗹𝗮𝘀𝘀𝗲𝘀 𝗮𝗻𝗱 𝗽𝗿𝗶𝘃𝗮𝘁𝗲 𝗹𝗲𝘀𝘀𝗼𝗻𝘀 from Friday 16th July. At this stage, assuming all goes well, I will be allowed to re-open on Wednesday 21st July.
If you have booked a Private Lesson during this time, it will not be able to go ahead. Once I have more certainty as to when we can reopen, I will contact everyone with an appointment and reschedule it ASAP.
Thank you to everyone for your continued support during this time. It is greatly appreciated.
I will keep you all informed via my Facebook and website ('Latest News' section on the home/front page) for any further updates on when I will be starting back .
Regards
Sahil
---
Puppy & Beginners Introductory Course:
31/07/2021 Intake is now Full. 
I am taking enrolments for 28/08/2021 Intake.
Novice and Advance Classes will be Starting on

17/07/2020
---