---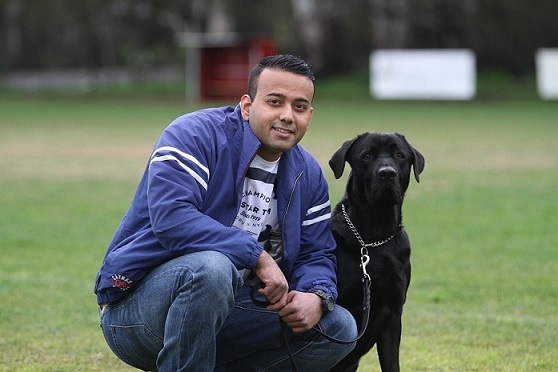 Private Lessons
One-on-one private lessons, to work on specific issues or behavioural problems
---
Home Visits
I offer home visits for reactive dogs to set ground rules before the dog trains outside around distractions
---
Puppy & Beginners Introductory Classes
Designed to teach dog-owners the basics of Reward Based Training and to build confidence and control over their dogs
---
Weekly Obedience Training
You have completed the Beginners Introductory Class and you want to add to your training skills because your dog needs to go to the next level
I thrive on customer feedback and hearing about the great results that clients are achieving with my training methodologies. Below are some reviews from the community.
---
---
---
---
---
Here are some of my clients with their dogs in the amazing Focused Heeling. For more photos, go to the Photos tab.
---
Latest News
𝐂𝐎𝐕𝐈𝐃-𝟏𝟗 𝐔𝐩𝐝𝐚𝐭𝐞 (17/02/2021)
With lockdown lifting today at 11:59pm, I will be 𝐬𝐭𝐚𝐫𝐭𝐢𝐧𝐠 𝐛𝐚𝐜𝐤 from tomorrow.
𝐒𝐚𝐭𝐮𝐫𝐝𝐚𝐲 𝐜𝐥𝐚𝐬𝐬𝐞𝐬 (𝐍𝐨𝐯𝐢𝐜𝐞 & 𝐀𝐝𝐯𝐚𝐧𝐜𝐞) are back to normal, however according to the new rules masks are mandatory outdoors when you cannot socially distance.
For the 𝐏𝐮𝐩𝐩𝐲 𝐁𝐞𝐠𝐢𝐧𝐧𝐞𝐫𝐬 𝐈𝐧𝐭𝐫𝐨𝐝𝐮𝐜𝐭𝐨𝐫𝐲 𝐜𝐥𝐚𝐬𝐬 (𝟖:𝟑𝟎𝐚𝐦), I have scheduled a make up class for Wednesday 3rd Mar at 5:30pm to cover the content from the fourth week of the course.
---